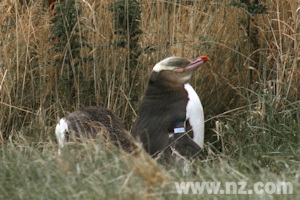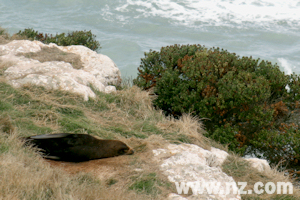 Dunedin Wildlife
Otago Peninsula and Dunedin's southern coastal beaches are home to a variety of marine wildlife. As well as various seabirds and waders living along the coast, Taiaroa Head is home to a colony of Northern Royal Albatrosses, a sea bird with an impressive three metre (120 inch) wingspan.
The Peninsula is also home to colonies of Little Blue Penguins, the smallest penguins in the world, as well as being an important breeding habitat for the endangered Yellow Eye Penguin.
New Zealand Fur Seals regularly inhabit the beaches, and sea lions and sea elephants often come ashore, especially at night. Hooker's Sea Lions, Leopard Seals and Southern Sea Elephants are known to frequent the beaches.
There are various walks, tours and cruises around the peninsula in which to experience this unique place, with proceeds often going towards the upkeep of the conservation reserves.
Featured Wildlife Activities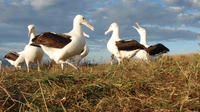 Maori - Dunedin - Starting from $210.00 per person
Tailored specifically for Cruise Ship passengers, see spectacular marine wildlife, learn from a conservation expert, discover intriguing Māori history, and explore the geological and biological diversity of our Otago Peninsula.
Join us to discover some of the iconic Otago Peninsula's wildlife residents; albatross, penguins, seals and sea lions, all call this place home. Our guide, Lyndon, comes with 30 years of hands-on species management in his previous role as a... More...
---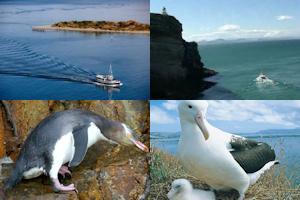 Day Tour - Dunedin - Starting from NZ $265.00 per person

This premier tour includes Dunedin sightseeing, the full Otago Harbour and Taiaroa Head Wildlife Cruise, scenic Otago Peninsula bus tour, and guided tours of the Royal Albatross Colony, the Yellow Eyed Penguin Reserve and a visit to wading bird habitats. The city sightseeing showcases Dunedin's heritage buildings and Dunedin and the world's steepest street - Baldwin Street. More...
---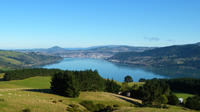 Day Tour - Dunedin - Starting from $150.00 per person

Start at Port Chalmers to experience the beauty of Dunedin on a fantastic 5 hour tour of rich heritage, spectacular scenery. You will experience gorgeous and memorable landscape of Otago Peninsula with amazing string of rugged beaches, bays and wildlife. Your knowledgeable guide will show you the most breathtaking views and take you closer to nature and its wildlife.
Spend some free time at Royal Albatross Centre: this place offers the world's only mainland colony of Royal Albatross. Here... More...
---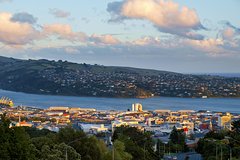 Maori - Dunedin - Starting from $60.00 per person

We will visit iconic, yet 'hidden gems' of Dunedin's urban nature. Explore and experience the sights and sounds of native bush, only minutes from the city centre.
Your guide will share stories about the unique properties of the many tree species such as kānuka, lemonwood and lancewood and explain how these were used by Māori and European settlers. As we wander beneath the forest canopy, listen for bird-song of iconic New Zealand native birds, including tui, kererῡ (wood pigeon), korimako... More...
---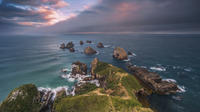 Private Tour - Dunedin - Starting from $192.00 per person

Waterfalls, deserted beaches, coastal rainforest, and rare wildlife can all be found in the Catlins. Explore this remote part of the South Island on a private day trip from Dunedin. You'll learn about early Maori inhabitants and European settlers from your personal guide, who has a Department of Conservation (DOC) concession with access to unforgettable places. More...
---
Tour Dunedin

Tour Dunedin Area
Distinction Dunedin Hotel
- Hotel.
Distinction Dunedin Hotel has been elegantly refurbished to reflect the rich heritage of this 1930's former post...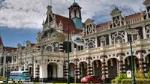 Dunedin Self Guided Audio Tour
- Audio Guide - Dunedin.
Starting from $29.94 per person
.
This historic audio tour of the intriguing city of Dunedin will take you on a culturally significant journey where you...